QUESTAGE® GROWTH FOR LEADERS AT EVERY STAGE
The most effective, admired, and impactful leaders are constantly seeking personal and professional development in their lives, no matter what age and stage in their careers. That is why Questage® exists, to help leaders level-up their impact in their companies, their communities, and in the world.
Founded by Master Certified Coach Allan Milham, Questage® provides customized, results-oriented coaching services to help individuals, teams, and organizations reach new heights. Our approach creates potential for accelerated, integrative, and sustainable development that drives a real, measurable impact.
Whether you are looking for individual high impact leadership coaching, team development using the proven Integrative Enneagram framework, or diversity and inclusion consulting, Questage®
 is here to help. Programs are led by certified coaches, professional mentors, and experienced business leaders with decades of success at the highest levels of corporate America.
One-on-One Executive Leadership Coaching
The key to heightening your potential and impact as a leader is to have a personalized development path based on your unique values and needs.  It also helps to have a coach who can help you tap into subtle yet powerful pathways to actualizing your full development. That is why Questage® is different, and why we promise results that will have a noticeable and meaningful impact on your life and career.
Questage® Executive Leadership Coaching focuses on whole leader development. Utilizing best in class assessments and reflective exercises, Questage coaches develop personalized growth and development strategies tapping into the heart of what makes an effective leader so you can level-up your impact at every stage. 
We work with emerging leaders, senior and C-Suite executives to develop a set of desired outcomes that will address behavioral shifts to elevate your leadership impact and potential. We help you integrate new leadership techniques using your work and life as a laboratory for effective change. As you begin to lead differently (and with greater consistency) you will develop sustainable behaviors, attitudes, and actions for a lifetime of impactful leadership.Questage Executive Leadership Coaching Program varies from six to twelve months in length. 
Expand your communication impact

for different audiences knowing when to manage (directive), when to lead (motivate and inspire) and when to coach (curious, empowering) for greater impact and internal confidence.

Elevate your leader presence

to assume greater confidence with key stakeholders and recognition as a critical organizational asset.

Calibrate personal authority

as a leader, allowing you to have greater access to persuading and influencing stakeholders within and outside the organization.

Define and implement your "brand"

by strengthening key leadership behaviors in your role so key stakeholders see you as a confident thought leader with a high career ceiling.

Improve your work-life integration

by prioritizing key priorities such as health, family, and things that are important to you personally and professionally.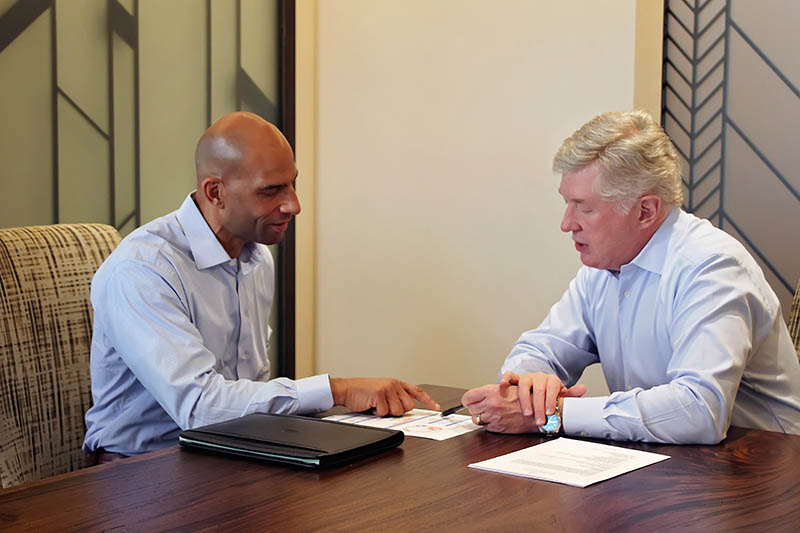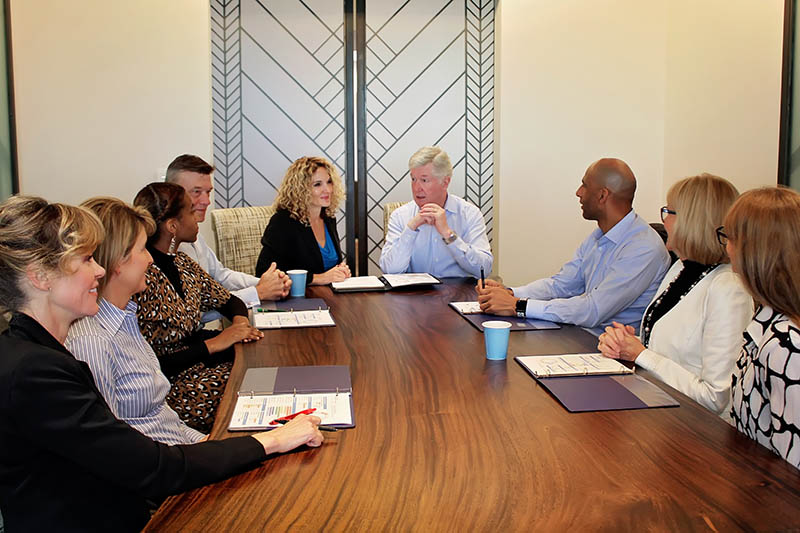 High-Performance Team Dynamic Program
Teams are facing unprecedented challenges in our current work environments. The complexities of achieving business goals, revenue targets, and shareholder promises require elevated performance and strong team dynamics to achieve business goals successfully. Under the best working conditions, elevating to high performance requires commitment, trust and focus; in the midst and aftermath of a global pandemic, the stakes are even higher.
The Questage High-Performance Team Dynamic Program uses the powerful, scientifically validated Integrative Enneagram framework as a roadmap for elevating overall team performance quickly by understanding individual motivations and how they impact group dynamics.
This interactive, team-based experience promises to help high-functioning teams reach new heights by empowering stakeholders with a deeper understanding of themselves, each other, and their individual and collective pathways to grow and develop. 
As the only executive team building program of its kind, the Questage High-Performance Team Dynamic program helps managers, directors, and C-suite officers strengthen their resolve as a high-impact group by unleashing their full, collective potential. This program does not revolve around typical team bonding exercises that leaders are exposed to at corporate retreats and professional development seminars; rather, our executive team building program aims to elevate group performance by helping each member learn how to bring out the best in themselves and their peers. 
Each

Team member learns their core motivations tied to their individual strengths and development opportunities, to increase individual and team output, performance, and impact.
Integrative Enneagram results produce a Team Profile that reveals the team's core motivations, strengths, blind spots, and possible challenges, allowing the group to define and elevate its brand as a high-functioning, high-impact, high-performance leadership team.

Action plans are created to

address specific issues to elevate individual and team dynamic awareness

, build on the team strengths and address possible challenges.
Strategic Diversity and Inclusion Consulting
More than buzzwords, diversity and inclusion are at the heart of what makes leaders, teams, and organizations great. Research shows that companies that are more diverse and mandate a culture of inclusion are more successful, more adept at managing change, and better suited to manage resources. Diverse and inclusive organizations are twice as likely to meet or exceed financial targets, three times as likely to be high-performing, six times as likely to be innovative and agile, and eight times more likely to achieve better business outcomes (Deloitte, 2018).
Questage® helps leaders and organizations evaluate and improve their diversity and inclusion initiatives. Thanks to our hands-on experience working with leaders and teams to foster a culture of inclusion, Questage strategic advisors develop action-oriented plans for improving inclusion in the workplace. We also provide trusted guidance and support to help leaders and organizations facilitate and implement diversity and inclusion plans to create workplaces where psychological safety exists and people are encouraged to bring their whole and authentic selves to work.
Leaders of today and tomorrow are expected to have an expanded set of competencies, including those related to diversity and inclusion, beyond what was required of leaders of yesterday. Questage® Strategic Diversity and Inclusion Consulting cements behaviors, attitudes, and actions in leaders that are essential for shaping diverse and inclusive climates:
Assessing or being perceptive of the inclusiveness of a workgroup's climate

Articulating expectations about behaviors expected to promote inclusion

Role Modeling inclusive behaviors for others

Reinforcing desired inclusive behaviors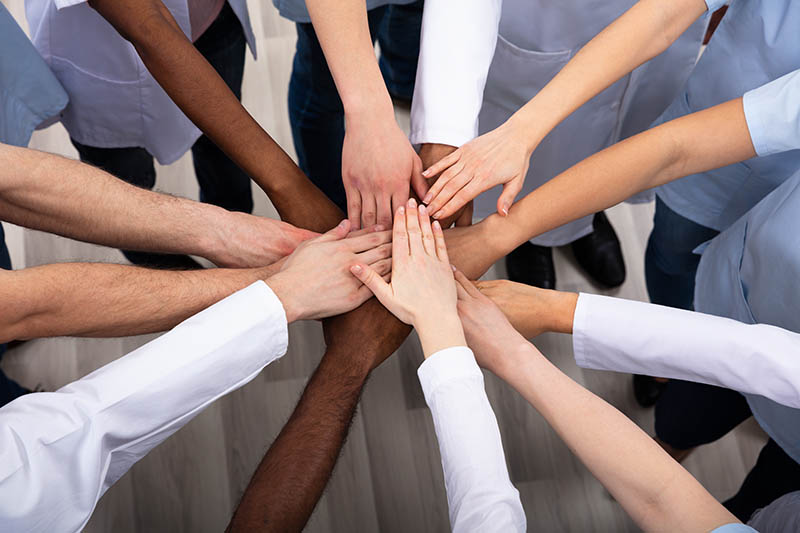 Trusted by the world's fastest growing companies

:

At Questage®, our coaches are accomplished business professionals that serve those who have made their mark as high impact leaders, as well as those thirsting to do so. Questage® stands out from other professional development, mentorship, and coaching providers as being proven high-impact leaders themselves, committed to serving—and connecting—others who desire to harness their power and influence for both self-actualization and the greater good of their organizations, communities, and the world.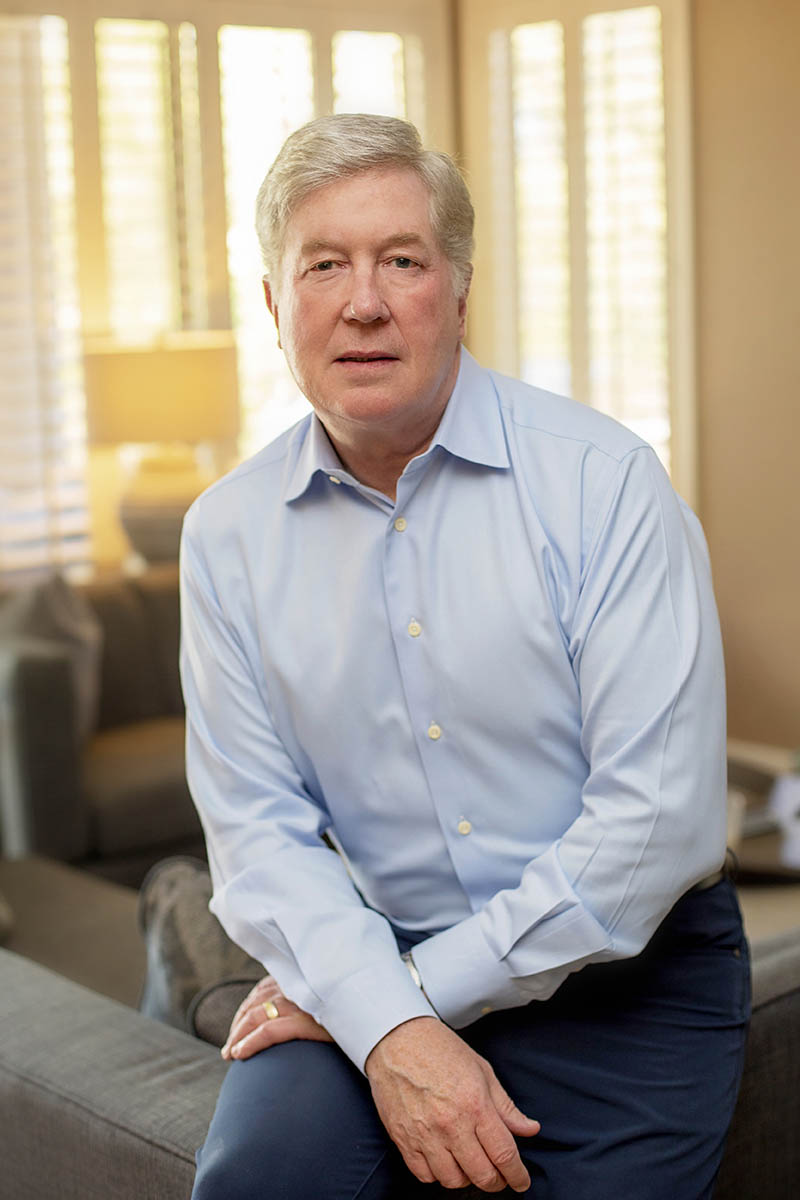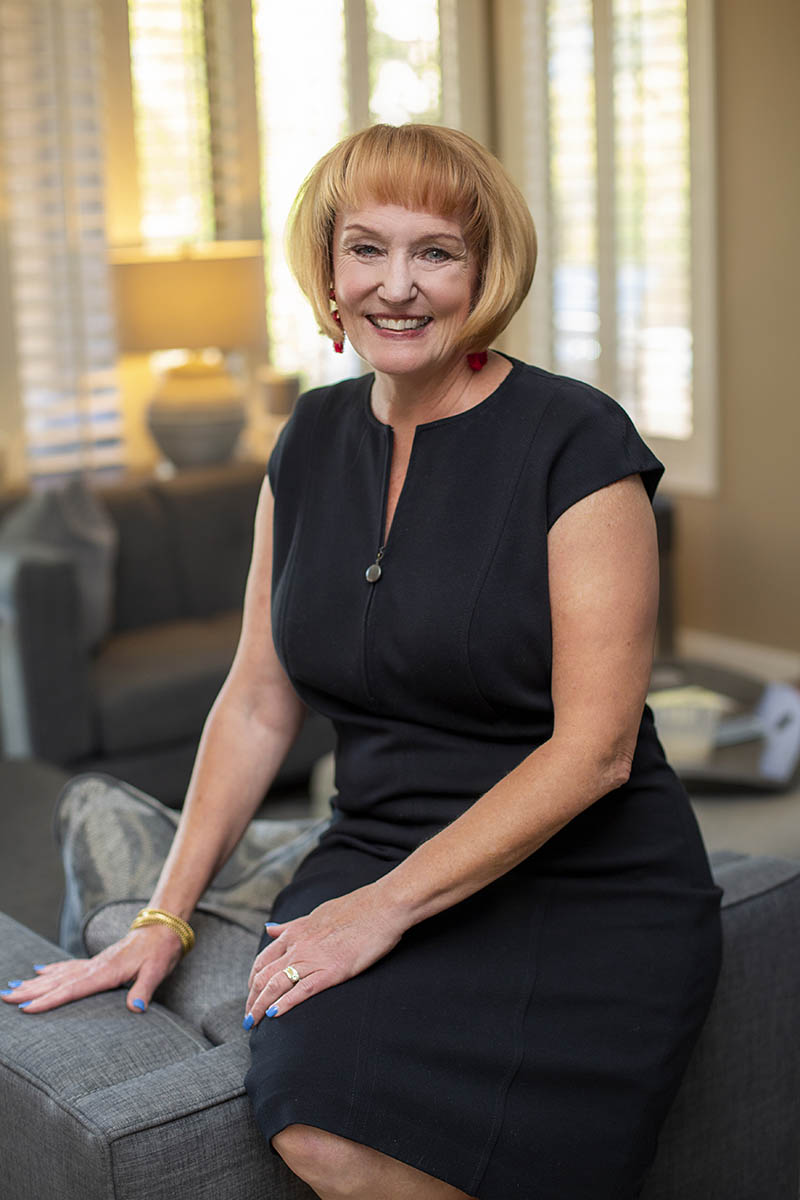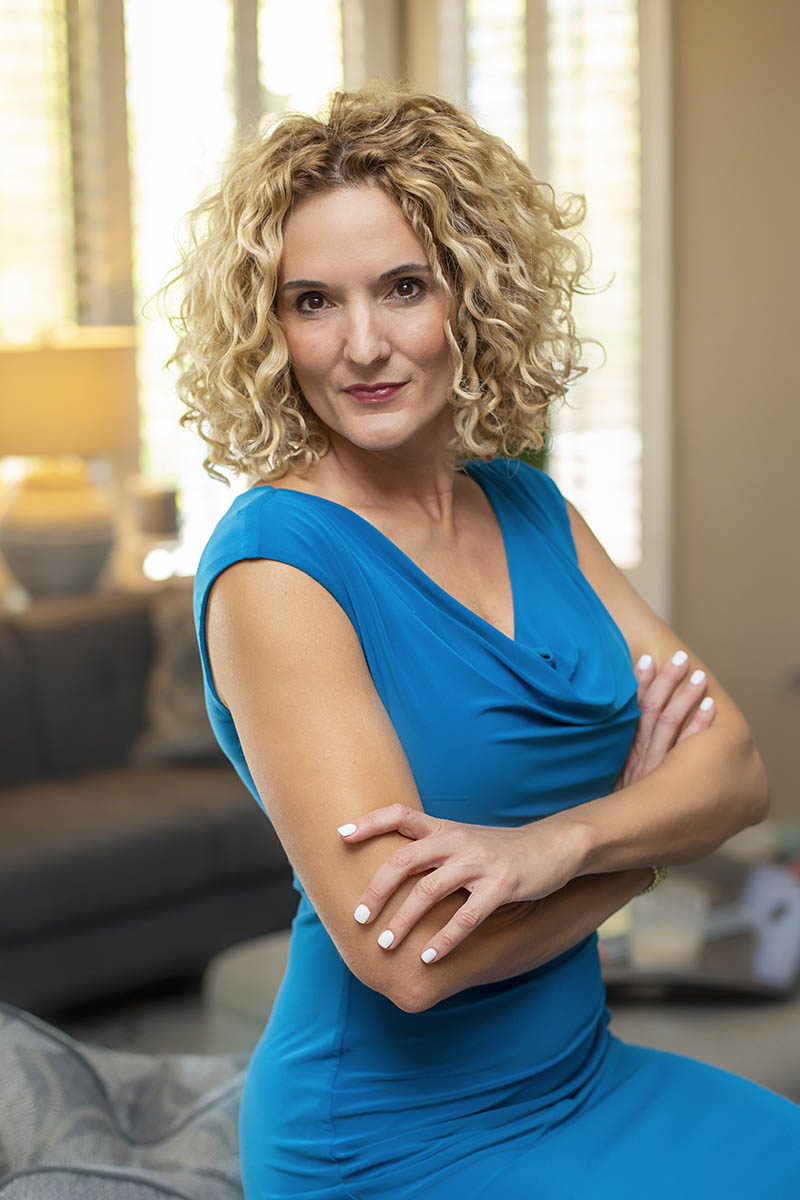 Testimonials
"Questage's Team Dynamic Program gave me and my team an opportunity to pause from our day-to-day business activities to better understand our team dynamics. This virtual Program help us understand how we were each wired around individual core motivations allowing us to build synergies and embrace the uniqueness of each team member. As a result, our team alignment has never been stronger."
"Questage's Leadership Team Dynamics Program is a results-focused team experience with an amazing assessment process that provides the best results I have seen in 35+ years in the consumer package goods business.  The program drives an immediate understanding of both my own, and my team's, strengths related to our core motivations which helped us elevate our team performance and raise our impact as leaders."
"Think Up values team growth and individual development so we were excited to discover Questage's Team Dynamics Program. What started as an event for our senior team resulted in a training rollout for the entire company. The experience provided us with a common language and solid framework for increasing empathy in the workplace. The outcomes allow us to focus on our individual and collective strengths while identifying and minimizing potential roadblocks, resulting in stronger communication, increased trust, quicker conflict resolution, and smarter decision making. The team concepts have been embraced at all levels and are an integral part of how we work together."
"Team Building Programs come and go but experiencing Questage's Leadership Team Dynamic Program gave us powerful tools to better navigate our business challenges.  With me in a new leadership role, I can't think of a more impactful program that allows for greater team transparency where we leverage the individual strengths and elevate the team dynamics quickly that allows us to navigate tough conversations, become more decisive and operate with greater speed and effectiveness as a leadership team"
"Allan's passion and commitments shine through – you practice what you preach by taking risks and going for the things that matter.  I also really like that you don't shy away from the mysterious and unknowable."
"While you were always supportive you weren't the usual "cheerleader".  I needed a brilliant mirror and not another cheerleader.  I love that you were open to my style and adjusted yours (I see a lot of template coaching)."
"Allan has a tremendous gift as an Executive Coach.  For years we only met over the phone, yet it has always felt you were sitting right in front of me, being able to observe my body language and emotions as well.  At times your insights were so spot on that it almost became "spooky".  Honestly, you have changed my life."
"There was a BA (before Allan) and there is an AA (after Allan) – the latter being a better me."
"Janis was a mentor and guide to me throughout my 5 years at Marriott. She provided me insights to challenging problems, helped me think more critically about navigating roadblocks, and provided tons of useful perspective on work and life more broadly."
"Janis has been my mentor/coach for over 13 years. She has navigated me through many ups and downs professionally. Her insight, wisdom, ability to help me see things from a different perspective and her willingness to tell you things you don't always want to hear have been invaluable. I owe a lot of who I am as a leader to Janis's coaching."
"After spending a one-hour coaching session with Kris; I gained clarity on a question I had been struggling with for over 6 months."
"Kris has an uncanny ability to connect with people.  Her skills have helped me both personally and professionally with my own ability to communicate and connect with people.  Shortly after her engagement with my team, we uncovered blind spots, learned authentic communication and strengthened our team dynamics.  The results were easily measured, and we are continuing to see dividends."