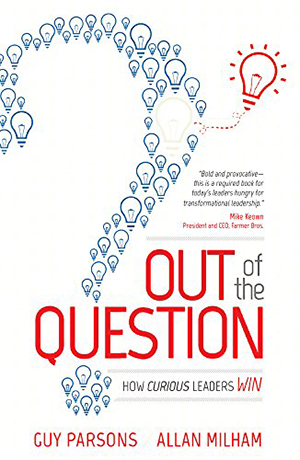 Out of the Question: How Curious Leaders Win
What kind of leader are you? Uncover a new mindset and a practical approach to thriving in the firestorm of change facing today's leaders. Existing businesses and business models are facing disruption at all levels. With fast paced environments, quick and easy access to knowledge, and a new generation of workers that thrive on collaboration, the business landscape today holds new challenges that require new approaches in communication, motivation, and innovation.
Out of the Question: How Curious Leaders Win provides a framework to guide both personal and group decision-making. With rich stories and practical approaches, you will learn where you currently fall between two leadership styles defined as the 'Knower' leader and the 'Learner' leader. The authors demonstrate how you can make continuous progress towards the ideals of 'Learner' Leadership in order to achieve the best possible outcomes, which inspire and engage teams.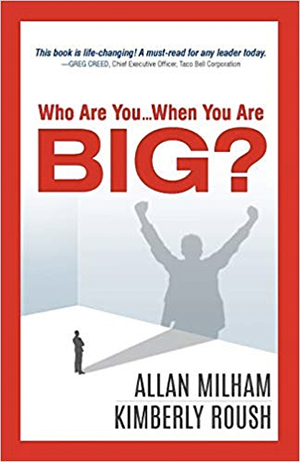 Who Are You … When You're BIG?
It's a simple but essential question that can change your life and the way you lead. To be "BIG" isn't about ego, title or money. It is about accessing your core inner values and strengths. When you are BIG, work becomes easy and effortless, even in the face of great challenges. This book holds the tools and resources to develop that inner power and discover your individual brand of authentic leadership – from the inside out.
To be BIG, simply means to be in your most resourceful state, and you can step into that state at any moment. It is a place of hope and possibility, where you can live and lead intentionally and courageously. When you know who you are when you are BIG, you become the kind of leader who thrives instead of merely survives. And, when you lead from BIG you will discover that those around you will become BIG too. Soon you will be asking, together, "Who are WE when WE are BIG?"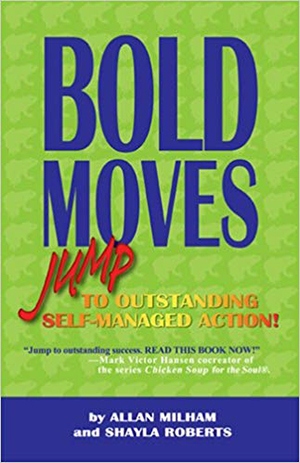 Bold Moves … Jump to Outstanding Self-Managed Action
What happens when a tadpole named Jump who lives in a marsh outside of Atlanta begins to realize there is a calling beyond the marsh and hops into the human world to boldly become a death-defying daredevil for Global Thrills Entertainment Company? BOLD MOVES is a unique read written with one-part fable, one-part novel and one-part action handbook that illustrates what is possible when we have the courage to follow our intuition, learn to listen to our inner champion, and turn down the noise from our internal critic. The result is a passion-filled life beyond your biggest goals.